Did you know you can listen to audiobooks with the Libby app on your tablet or smartphone? Even in your car! It's very simple to set up, and Libby will even walk you through adding your library card. If you need help getting started with Libby, read our walkthrough here.
Audiobooks can be found a number of ways. You can click the magnifying glass at the bottom of Libby, and then click 'audiobooks' to find a huge list of titles to choose from- popular and newly added ones will show up near the top. You can also click on the library icon at the bottom to find curated collections of books on any topic- for these, you would 'refine' the search to show the format 'audiobooks.' If you are looking for a specific title, you would search with the magnifying class icon, and then again refine to 'audiobooks' to find what you want if you get a lot of results.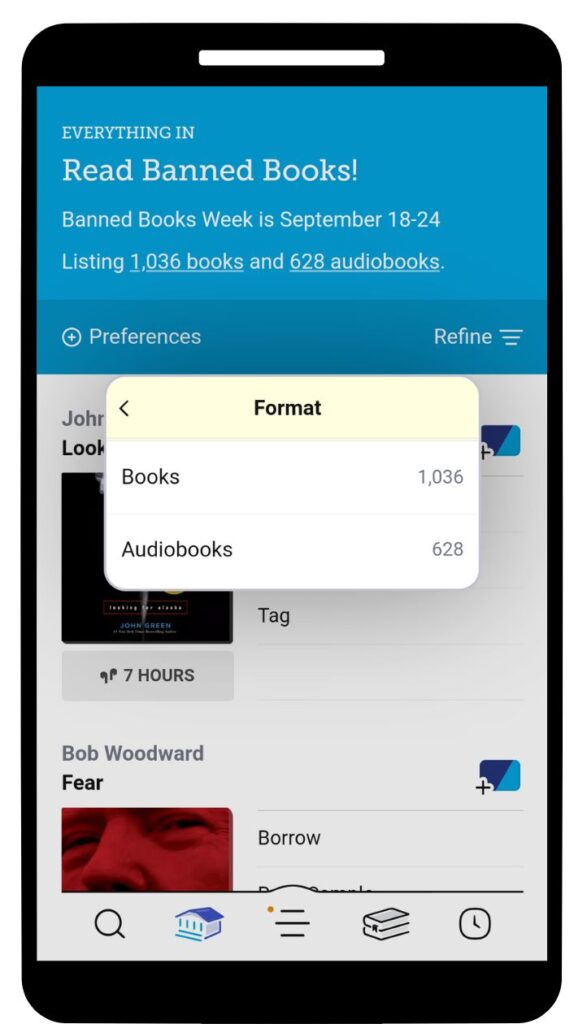 Once you've borrowed your audiobook, you can change the settings to optimize your listening experience. Along the top bar of the audiobook in Libby are your controls. 
You can adjust the playback speed of the book to be faster or slower. 1.00 is normal speed, but for some that can feel slow and make it hard to pay attention. Some like listening up to 1.25 the listening speed, which for some speeds it up to closer to normal speech without adding any distortion.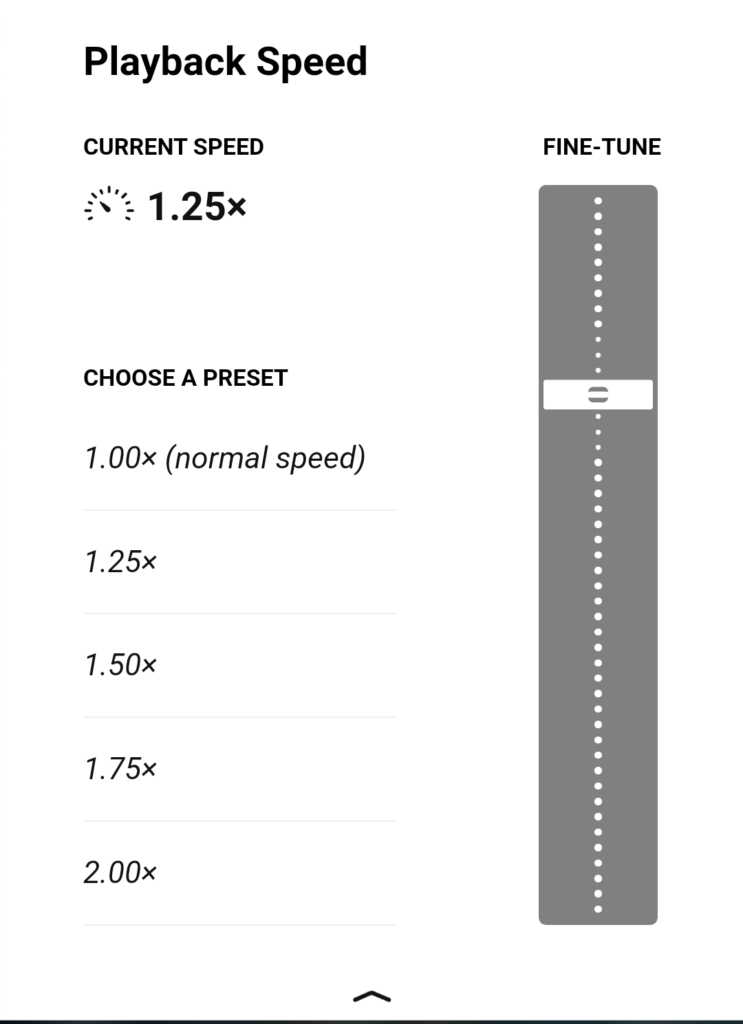 You can also set a timer for the book to turn off so you don't miss large chunks of the story. There are presets for 15, 30, or 60 minutes, or you can set it to stop at the end of the chapter. This function is great for those who like to listen while drifting off to sleep, especially if you know how long it takes you to fall on sleep on an average night.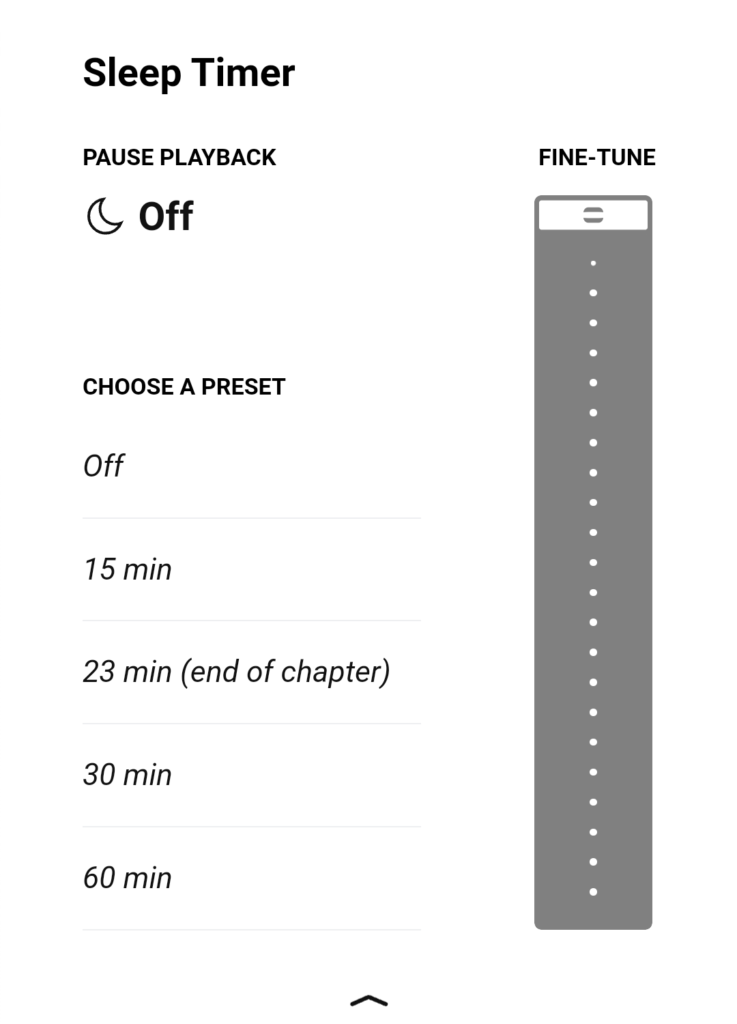 Are you the type who likes to use bookmarks and take notes of passages you love? You can do that with audiobooks just like you can with ebooks. The last tab that looks like a single bookmark will let you bookmark a section and type a quick note if you like. The tab next to it that looks like multiple bookmarks is where you can access your notes to browse and revisit. Perfect for someone taking notes for an upcoming book club!